Everyone looks for better opportunities in their career, but it requires you some extraordinary professional qualifications to get hired on the desired position in an organization. However, some well-reputed organizations support their members by providing different qualifications, trainings, and many other career development opportunities in this regard. If your company is not eligible to facilitate its employees with such benefits, it is advisable to get registered in an online university for some professional training program.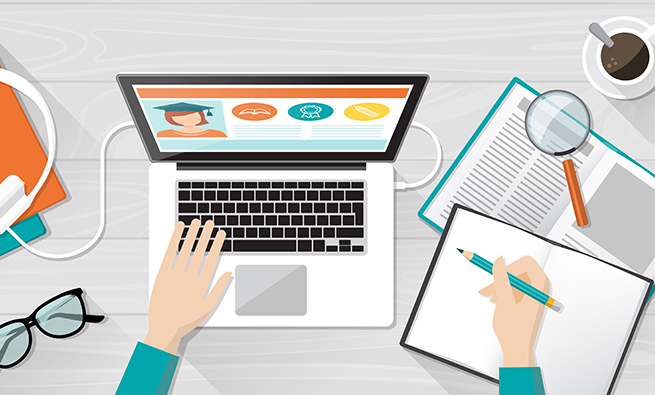 After a wide research, Nestor University found a list of learning programs in different disciplines, which can have positive benefits for employability.
Conversion Courses
For those who have a non-vocational degree, a conversion course tends to be the first step towards a certain career like teaching, social work, law, psychology, medicine, and other health professions. For instance, an MSc in management courses is aimed at business graduates. And when you get it from an accredited business school with a good reputation, it attracts the employers to hire you as a potential employee.
Career Change
If you are aiming to take steps towards a career change or return to work, there are many professional qualifications to guide you right from an introductory level. It doesn't matter if you haven't been in the relatable employment previously, you always have an opportunity to switch your career with many online courses in marketing, performing arts, law, criminal justice, and more. Moreover vocational qualifications would a great way to attract the employers and incline your career towards a new direction.
Flexible Learning
One of the great advantage of professional qualifications is students may learn any course flexibly. No matter if it is day or evening, you can easily fit study around your work and home commitments. Various private universities offer online courses that make you learn and continue earning hand in hand.
Fast Track Courses
These are kind of courses which are available for those who wish to qualify quickly and also reduce their cost by returning to work as soon as possible. For examples, it is now possible to complete a fast track MBA program in six months.
Continuing Professional Development (CPD)
CPD is a process of tracking and documenting your several skills, knowledge, and experience that you may have gained throughout the career. It won't be wrong saying that it is a record of your experience and learning.
However, it has been mandatory to maintain the competence to practice, and keep knowledge and skills up-to-date in the rapidly developing industries. So employers are always encouraged to know if the staff members are developing personally and professionally for moving up the career ladder. Plus, it is also worth enquiring about training courses individually – if you are eligible to develop your role or move sideways into other roles in an organization, it is possible that employers may provide funds and give study leaves in this regard.
Since a lot of accredited online institutes are offering professional qualifications, it is highly recommended to take admission in a degree program to grow in your career endeavors.